Whether you're an avid camper who goes out every weekend or just someone looking to dip your toes into the camping world, having the right bag to carry all of your essential camping gear is extremely important. There are many different styles of camping bag backpacks on the market today, and it can feel overwhelming trying to decide which one is best for your needs. In blog post, we will discuss the main types of camping bags and backpacks available, things to consider when choosing one, and some top recommendations to make your selection easier.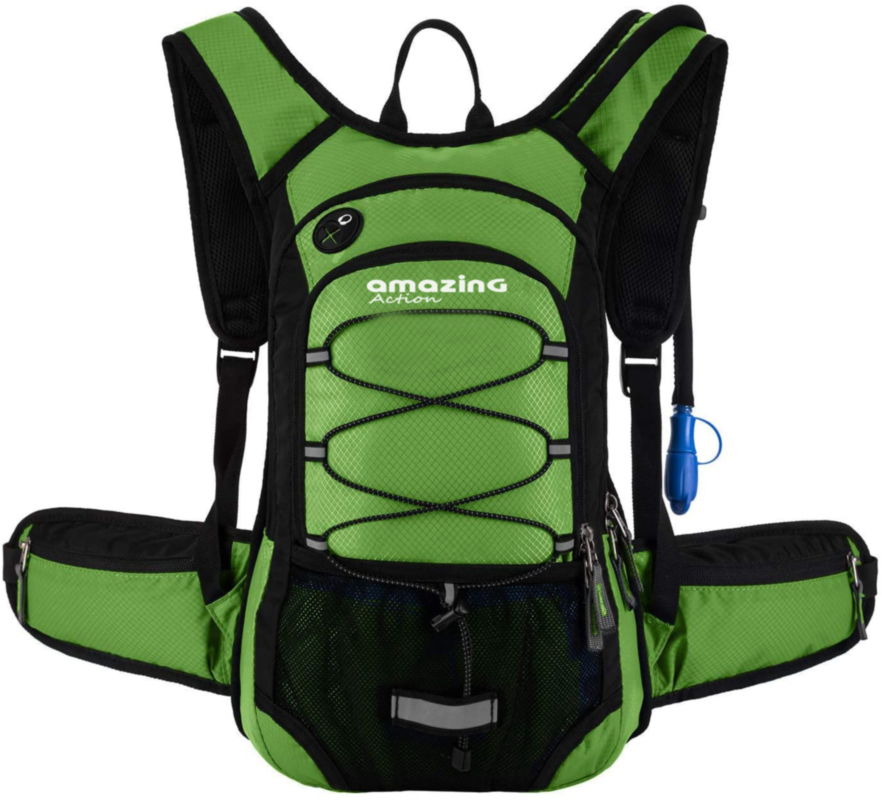 2 main styles of camping backpacks
The two main styles of bags for carrying your camping equipment are internal frame backpacks and external frame backpacks. Internal frame backpacks have the frame sheet located between the backpack bag and your back. This makes the pack more comfortable to carry with weight close to your body. Internal frame backpacks are generally more convenient for carrying lighter loads on multi-day backpacking trips off-trail. Some top brands for internal frame camping backpacks include Osprey, Deuter, Gregory, and Kelty.
External frame backpacks, on the other hand, have the load-bearing parts of the frame located on the outside of the bag. This makes them less comfortable than internal frame packs but can distribute weight loads more efficiently for carrying heavy gear. External frame backpacks are good choices for heavier/bulkier loads or if you need to easily access gear while wearing the pack. Top external frame backpack brands include Kelty, Eddie Bauer, and Gregory.
Some factors should be considered when choosing camping back
When choosing between an internal or external frame backpack, think about how far you'll be hiking each day with your gear and how heavy the total weight will be. Internal frames distribute weight better for lighter loads and multi-day trips, while external frames can handle heavier weights better over shorter distances.
In addition to frame style, consider size/capacity when shopping for a camping backpack. Look for liters or cubic inches listed to determine the total space inside. Weekend or overnight backpacking trips need around 35-50 liters of space. 3-5 day trips require 55-70 liters usually. Thru-hikers on longer trails need more like 70 liters or higher. Also look at features like hydration sleeves, ventilation, storage pockets, and comfortable shoulder/waist straps.
Some specialty backpacks to consider include duffels, haul bags, and hybrid frameless packs. Duffel-style bags are great for car camping with easy-to-access gear. Haul bags are large duffels on wheels for hauling extra cargo. Frameless backpacks sit close to your back without rigid frames to keep weight low.
Another important camping bag style is the daypack, also known as a day hiking backpack. Daypacks range 12-30 liters and are perfect for carrying essentials while leaving your main backpack at camp. Look for well-padded shoulder straps and a hip belt for comfortable day hikes. Leading daypack brands include Osprey, Deuter, Gregory and Camelbak.
Some top individual camping backpack options to consider:
Osprey Atmos AG 65 – A top-rated lightweight internal frame backpack for multi-day trails at 65 liters.
Gregory Baltoro 75 – A rugged and comfortable internal frame perfect for heavy loads and long trips up to 75 liters.
Kelty Trekker 65 – A budget-friendly and durable external frame for carrying bulky or heavyweight loads up to 65 liters.
Deuter ACT Lite 60+10SL – A specialized lightweight backpack with detachable daypack for adventure travel up to 70 liters.
Kelty Coyote 80 – An affordable, full-featured external frame ideal for carrying very heavy occasional loads up to 80 liters.
Gregory Zulu 30 – A popular hydration-ready daypack perfect for day hikes with 30 liters of capacity.
Quechua Forclaz 850 – An excellent budget-friendly internal frame for new campers with 50 liters of space.
Eddie Bauer Haul-All XL Duffel – A spacious 130-liter wheeled duffel for storage and transportation of camp equipment.
Doing research on gear capacity, features, frame style, and brand reliability will help you select the perfect camping backpack for your needs. Don't forget to consider your body type and intended pack weight when choosing shoulder/hip straps and load management systems too. With the right bag, you'll be set to enjoy comfortable camping adventures for years to come.