For adventurers who love water sports and activities, keeping gear safe and dry can be a challenge. Traditional backpacks just aren't designed to withstand splashing, rain, or submersion. But a purpose-built dry bag backpack solves this problem perfectly. In this blog, we'll look at how dry bag backpacks work, their key benefits for water lovers, what features to look for, and tips for getting the most out of them. Whether you're kayaking through rapids, sailing across lakes, or hiking in the pouring rain, a dry bag backpack keeps everything protected.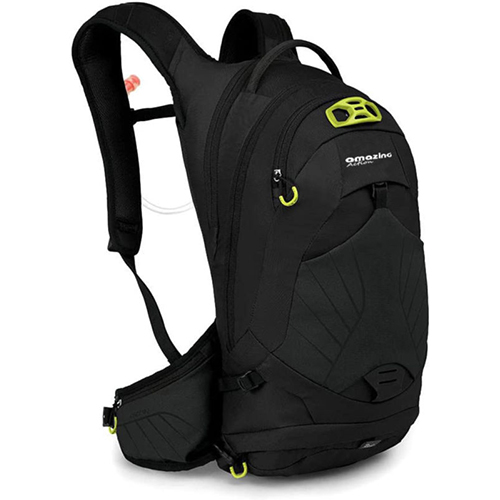 What is a Dry Bag Backpack?
A dry bag backpack is a specialized backpack made from waterproof materials with sealed seams and closures. This construction prevents any water from penetrating into the bag's interior, keeping contents dry even when soaked or submerged. They come in lightweight and flexible fabrics like vinyl, nylon, Hypalon, or biothane laminated with PVC or TPU. Roll-top closures form a watertight seal while clips, buckles and zippers are corrosion-resistant. Shoulder straps allow wearing like a normal backpack. The result is a bag ideal for boating, beach, and waterside activities.
Benefits of Dry Bag Backpacks
Here are the key benefits that make dry bag backpacks a popular choice:
Keep gear dry – Valuables like phones, wallets and cameras are protected from splashing or dunks. No more soggy sandwich lunches either!
Peace of mind – Never worry about getting belongings wet when doing water activities. Bring anything without plastic bags or cases.
Quick access – Roll-top closure allows quick sealing but also easy access to contents. Useful for frequently needed items.
Comfortable wear – Padded shoulder straps make carrying comfortable on long treks to the water. Much easier than plastic cases.
Better organization – Interior pockets and compartments allow efficient organization just like a normal backpack.
Lightweight – Dry bags are made from lightweight materials, minimizing the burden when worn. Much lighter than rigid waterproof cases when empty.
Durability – Heavy duty fabrics stand up to scrapes, bumps and drops while retaining integrity and flexibility. Most are puncture and tear resistant too.
Key Features to Look For
When selecting a dry bag backpack, keep an eye out for these useful features:
Reinforced base – Adds abrasion durability for beach use
External attachment points – For securing larger items like coats and towels
High-visibility colors – Allows easy spotting if dropped in the water
Conversion straps – Let the bag be compressed and carried like a traditional dry bag
Mesh pockets – Provides handy organization for wet/damp items
Back support – Look for padded, contoured back panels for comfort
Getting the Most from Your Dry Bag Backpack
Follow these tips to enjoy worry-free adventures with your dry bag:
Inspect seals before each use and clean if necessary to ensure water stays out
Compress air out prior to sealing for best water resistance
Add an extra waterproof liner or bags for critical items in case of submersion
Rinse with fresh water after saltwater use to prevent corrosion and maintain closures
Follow manufacturer's care instructions to prolong lifespan
With their uncompromising water protection and comfortable backpack-style carry, dry bag backpacks unlock new possibilities for aquatic fun and adventure. Don't limit yourself – bring everything you need protected and organized in one of these essential bags. The right dry bag backpack lets you focus on creating memories, not worrying about getting drenched.