Whether headed to a picnic in the park, a long day at the beach, or just packing lunches for work, an insulated cooler bag is an indispensable item for keeping food and drinks chilled. With the variety of insulated bags on the market featuring different sizes, styles, features and levels of cooling performance, it's worth understanding the options to choose the optimal cooler for your needs. In this article, we'll explore the benefits of insulated cooler bags, important features to consider, and recommendations for common usage scenarios.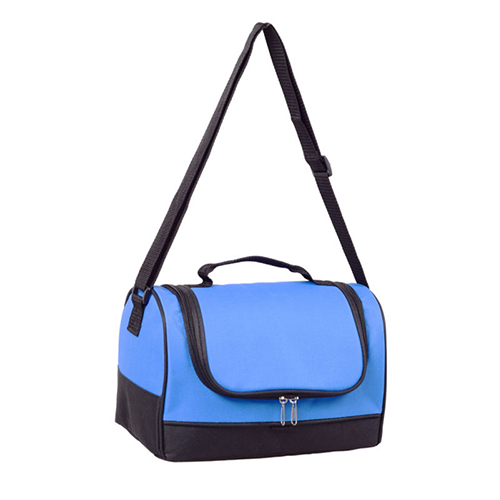 Why Use an Insulated Cooler Bag?
The key purpose of an insulated cooler bag is to maintain contents at a desired chilled temperature when refrigeration is not available. By surrounding food and chilled items with insulating material, the cooler prevents or slows the transfer of heat from the exterior, keeping the interior colder for extended periods. This provides must-have portable cooling for many situations:
Picnics, BBQs, outdoor events – Keeping drinks cold, preventing spoilage of salads, meats, dairy without a fridge on-site.
Lunch bag for work/school – Avoiding the need to use a communal refrigerator; keeping lunch items fresh all day.
Beach/pool visits – Keeping water and juices cold; allowing bringing perishable snacks/foods.
Road trips, RV vacations – Access to cooling for drinks, fruit, sandwiches without frequent ice purchases.
Fishing trips – Keeping caught fish cold until they can be prepared/frozen.
Camping – Maintaining cold storage for a short trip without a cooler.
Key Features to Consider
With cooler bags varying quite a bit in design and performance, it's important to assess options based on your specific needs:
Insulation Material and Thickness – The type and amount of insulation determines the cooling capability. Polyurethane foam, polystyrene, and polyethylene foam are common choices, in walls from 0.25" to 1" thick.
Size – Important for amount and types of contents. From compact 6-pack size up to large models holding 36+ cans.
Hard vs. Soft Sided – Hard sides add structure; soft sides are lighter but less protective. Some feature both.
Shoulder Straps – Allows hands-free carrying which is more convenient but can limit larger bag sizes.
Number of Compartments – Multiple sections help organize different items. Useful for picnics, school lunches.
Water Resistance – For frequent outdoor use, waterproof liners help limit moisture reaching contents when bags get wet.
Ice Packs – Many include removable gel packs or designated ice compartments. Extends cooling duration.
Zipper Type – Airtight zippers retain more cold air. Wide openings make adding contents easier.
Ease of Cleaning – Bags that are easy to wipe down or machine washable allow thorough interior cleaning after spills.
Recommended Bags by Use
With an understanding of the available features, here are some great cooler bag options based on certain common needs:
Picnics and BBQs – For family or group events, a 24-30 can high capacity soft cooler with shoulder strap offers ample multi-person storage. Interior separators and exterior pockets help organize all items. Top zipper access and included liner make cleaning simple.
Work or School Lunches – Compact 6-pack size bags with carry handle are ideal for one person's daily lunch and snacks. Shoulder straps allow easy transport along with work/school items. Removable interior dividers create customizable storage.
Road Trips – For highway journeys, a 12-20 can hard side model with removable hard liner maintains drinks and snacks without being overly bulky in the car. Durable exterior and leak-proof zipper ensure contents stay secure and cold over hours in transit.
Beach/Pool – When dealing with moisture, choose a waterproof cooler backpack with abrasion resistant base. Padded shoulder straps make carrying comfortable while keeping hands free. Front access pockets provide area for dry non-food items.
Camping – Multi-day excursions call for high-capacity coolers like 36-can models with heavy foam insulation and large detachable freezer gel packs for extensive cooling duration. Sturdy latches and handles enable convenient transport to the campsite.
Choosing the Right Cooler for You
An insulated cooler bag can make transporting and enjoying chilled foods and drinks easier in so many daily and vacation scenarios. Consider where you most need an on-the-go cooler, the quantity and types of contents you'll store, how easy carrying and cleaning should be, and find the ideal solution to keep everything deliciously cold!