For beer lovers, a day out in the sun just isn't complete without a few cold brews. But keeping beer chilled to perfection for tailgating, beach trips, boating, or backpacking can be a hassle without the right gear. Enter the customizable beer cooler bag – your perfect solution for portable cold storage and showing off your brew crew style.
In this blog, we'll highlight everything you need to know about getting your own custom beer cooler bags to flaunt your brewing passion while keeping suds frosty wherever life takes you.
Built For Beer
What sets beer cooler bags apart from ordinary soft-sided coolers is that they are optimized specifically for safely transporting beer cans, bottles or even kegs. The bags feature sturdy, insulated walls capped in water-resistant linings to keep moisture out and cold air trapped inside.
Inside, removable plastic frames allow you to stack brews vertically or in custom configurations to maximize capacity. This prevents jostling that could lead to foamy explosions mid-transit. Many bags also have dedicated carbonation tabs to keep canned or bottled brews from going flat.
On the outside, wide openings allow easy access to your barley treasures within. Shoulder straps make it a cinch to carry even when fully loaded. And many styles come equipped with handy external pockets and pouches for storing bottle openers, snacks or other gear.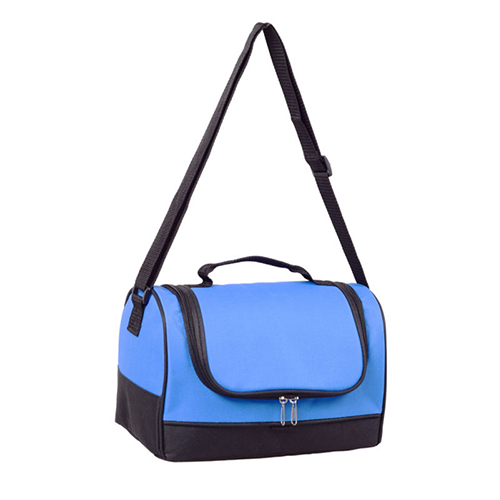 Make It Your Own With Customization
While you can find stock beer cooler bags in many colors, the real appeal lies in putting your own custom stamp on them. With full customization, you can choose color schemes, add logos or graphics, or print captions to create cooler bags as unique as your taste in beers.
Customization options include:
Names, phrases or captions printed on the bag
Fraternity or sorority letters
Sports team logos and colors
Company branding elements
Images like family photos or fun graphics
Monogrammed initials or names
Whether you want to show team spirit, give as groomsmen gifts, or display your allegiance to craft breweries, customized cooler bags let you display your passion loud and proud.
Best Uses For Beer Coolers
Let your custom beer cooler bag be your trusty companion for any scenario where cold ones need to get from point A to point B while staying crisp and refreshing. Top uses include:
Tailgating – Load a customized bag with all your game day brews to keep the party going in the stadium parking lot.
Beach & parks – Discreetly stash brewskies in a stylish cooler sling to imbibe responsibly at the shoreline or picnic area.
Fishing – Beer and fishing go hand-in-hand. Bring your catches and cold ones home in a monogrammed cooler.
Boating – Pass out frosty beverages from a branded boat bag as you float around the lake or bay.
Camping – Haul cans or bottles in a cooler backpack to enjoy at the campsite after a long hike.
Road trips – Pack brews for the journey in a cooler tote that rides shotgun in your car.
Parties – Use a big customized cooler bag or sack to transport large quantities of beer to any barbecue, pool party or block party.
With some creative thinking, the possibilities are endless for putting your custom beer cooler to good use!
Keep It Cool In Custom Style
For beer diehards, no summer adventure or social event feels complete without some cold brewskies within arm's reach. With a personalized beer cooler bag carrying your favorite labels, you'll have portable refrigeration and quick access to drinks everywhere you go.
Showcase your passion for brews and stand out from the crowd with a custom beer cooler sporting your colors, logo or caption. Because life's too short to drink warm beer