A cooler bag is a convenient and practical way to keep food and drinks cool and fresh, especially when you are on the go or traveling. Here are some steps to help you design a cooler bag for insulated lunch:
Determine the size and capacity: Decide on the size of the cooler bag based on the intended use, number of people it needs to serve, and the type of food and drinks that will be stored. A typical insulated lunch bag may range from 6 to 12 quarts.
Choose the material: The material of the cooler bag should be waterproof, durable, and lightweight. Some common materials include polyester, nylon, and PVC. The insulation material can be foam, thermal padding, or insulated liners.
Select the closure: The closure of the cooler bag is important in keeping the contents cool and preventing leaks. Some popular options include zippers, drawstrings, and snap closures.
Add compartments and pockets: Compartments and pockets in the cooler bag can help keep food and drinks organized and easily accessible. You can also add exterior pockets for utensils or condiments.
Include carrying options: Design the cooler bag with convenient carrying options such as shoulder straps, handles, or backpack straps.
Test and refine the design: Once you have a prototype of the cooler bag, test it to ensure it can maintain the desired temperature and is easy to use. Use feedback to refine the design and improve the final product.
Remember that food safety is important when using a cooler bag. Always use ice packs or frozen gel packs to keep food and drinks cool, and discard any perishable food that has been left out of the cooler for more than two hours (or one hour if the temperature is over 90°F).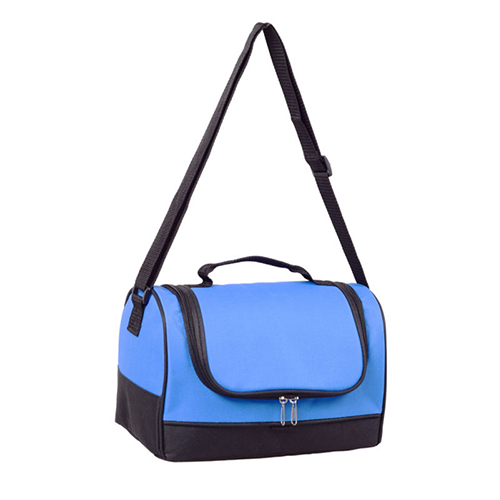 wholeslae cooler bag insulated lunch, Please Contact us.
Quanzhou Action Bag Co., Ltd. has been engaged in backpack bags manufacturing for more than 10 years, we have rich experience in backpack manufacturing and can provide you with stylish bags. We are a professional China backpack bags supplier!
We offer various types of bags, such as cosmetic bags, cooler bags, folding bags, backpacks, mommy bags, sports bags, travel backpacks and so on. We also provide custom bags business, you can make your logo and related corporate information in bags.