Whether you're packing lunches for work or school every day, camping trips on the weekend or relaxing beach days, having the proper lunch box cooler bag makes all the difference. A good cooler bag keeps foods fresh and safe by regulating temperature and preventing spills. With so many options on the market today, it can be difficult to choose the best lunch box cooler bag for your specific needs. This guide will explore the key factors to consider when selecting a lunch cooler bag and recommend some top products.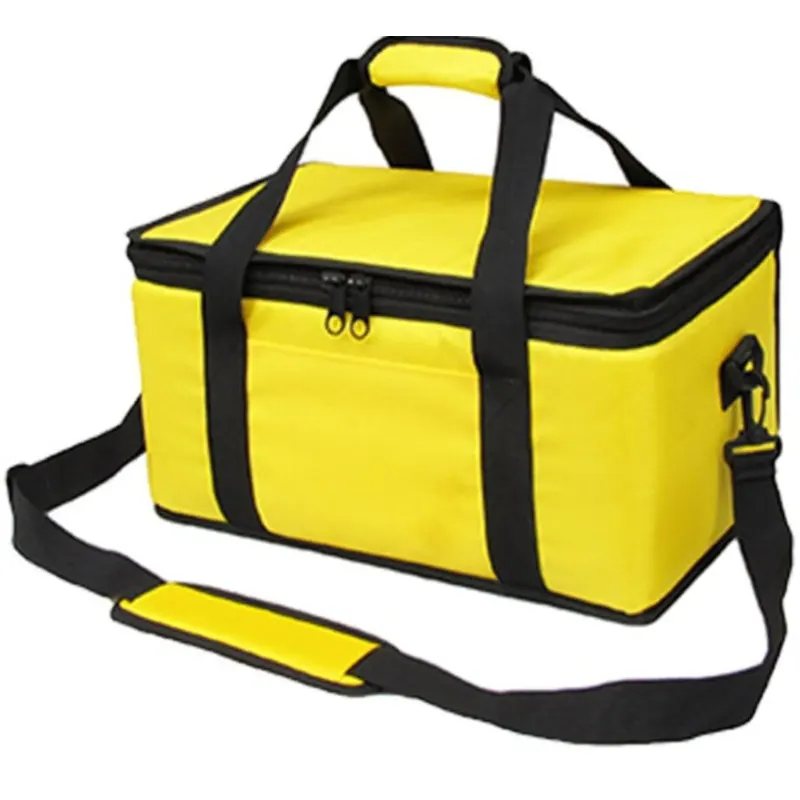 Size and Storage Capacity
Naturally, the first consideration is how much food and drink you need to pack each day. Small personal cooler bags hold one or two smaller meals for shorter trips. Look for insulated capacity of 5-10 cans. Larger family-sized lunch bags accommodate multiple full meals plus snacks in capacities of 12-20 cans. Backpack style bags offer the most space in sizes up to 30 cans. Consider your typical packing needs and opt for a lightly oversized bag to allow for extra foods on busy weeks.
Construction Material
Lunch box cooler bags come in a range of durable yet lightweight materials. Polyester and nylon are popular choices as they are water resistant, secure zippers and carry straps easily. Insulated foam or vacuum walls provide temperature control. Hardside cooler bags mimic traditional coolers but are smaller with various accessories. Soft coolers in insulated fabrics like neoprene or vinyl are very portable but less protective against spills or crushing. Ballistic nylon or waterproof zippers add longevity.
Cooling Performance
Keeping foods cold without a live refrigeration system requires optimizing insulation. Most lunch bags use closed-cell foam insulation sandwiches between outer shell fabrics. Look for thickness between 0.5-1 inch for effective cooling over 4-8 hours, depending on outdoor temps. Phase change materials absorb heat and keep contents several degrees cooler than ambient air. Some battery-powered options add fans or Peltier modules to actively chill. Test cooling reviews for your typical use conditions.
Additional Features
Organization tools like built-in separators, pockets or removable baskets help prevent messes for mixed items. Carrying options range from single shoulder straps to backpack straps or even roller designs for wheeled portability. Detachable cool packs ensure contents stay frosty during transport without needing ice replacement. Leakproof or spill-proof interiors provide hygienic lunches. Specialized bags incorporate thermal-locking zippers or cooler liners for maximum insulation. Choose features tailored to your scenario.
Top Lunch Box Cooler Bag Recommendations
RTIC Soft Pack Cooler – At just 2 pounds, this soft bag is ultra portable yet still packs hard cooler insulation and endurance, as well as drink holders, pockets and bungee attachments. Great combo of features.
YETI Daytrip Cooler – Made by the gold standard cooler brand, it boasts über- thick Panga Packing,Freeze protection down to 15°F and dry grocery bag to separate wet items. Very durable.
Coleman 48-Quart Xtreme Cooler – Extreme value with space for a crowd plus durable construction and ColdFlash technology promise ice retention up to 5 days. Perfect for family beach trips.
Igloo BMX Dry Cooler Backpack – Designed like a hybrid backpack and soft cooler, this has padded shoulder straps and multiple compartments for snacks, tech and insulation up to 18 hours. Ideal lunch bag.
Cali'flour Foods Bento Box – With divider tray sections, leakproof design and antimicrobial lining, this lunch bag ensures clean, separated meals or snacks remain that way all day at the office.
By understanding your carrying needs, preferred features and performance requirements, you can select the perfect personal or family lunch box cooler bag to keep delicious, wholesome meals fresh every time.