Whether you're packing lunches for work, heading to the beach or on a picnic, cooler bags are an essential accessory. They come in various styles, sizes and features to suit different needs. Here are some tips to help you choose the right cooler bag for your lifestyle.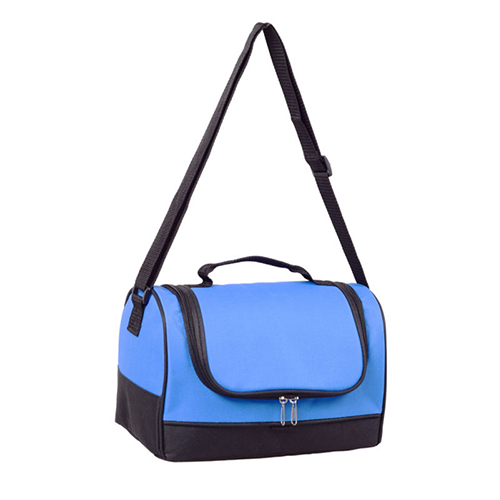 Types Of Cooler Bags
Cooler bags come in many types to suit different purposes and budgets. Here are the main categories:
• Nylon or canvas bags: These basic bags, made from nylon or canvas with insulation, are lightweight, affordable, and generic in design. They are ideal for day trips and picnics.
• Leather bags: Leather cooler bags provide a more elegant, premium aesthetic. Though expensive compared to basic nylon, they are durable and suitable for carrying work lunches or travel accessories.
• Fashion cooler bags: These stylish bags, designed by fashion brands, feature logos, trendy colors, and silhouettes. They are a good option if you want your cooler bag to double as a fashion statement.
• Custom logo cooler bags: Suitable for businesses, these bags allow for adding your company's logo. They are well-liked as corporate gifts and for branding purposes.
• Hard-sided bags: Hard cooler bags feature an outer shell made from plastic or metal. They offer superior insulation and impact resistance but tend to be heavier. Though more expensive, they keep things cooler for longer.
• The Oxford Cooler Bag: It is a type of insulated bag designed to keep food and drinks cold or hot while on-the-go. It typically features a durable outer material made of Oxford cloth, which is water-resistant and easy to clean.
Soft-sided VS. Hard-sided Cooler Bags
The main difference is in the insulation, durability and structure:
• Soft-sided bags rely on insulation materials like foam to keep the cold in. They are lightweight, flexible and easier to squeeze into small spaces.
• Hard-sided cooler bags have rigid outer shells that provide impact resistance and durability. Their hard plastic insulation keeps things colder for longer.
• Soft-sided bags generally have a smaller capacity than hard-sided coolers of the same size. But they offer more flexibility in how they can be packed.
• Hard-sided coolers can usually hold ice for longer – up to 3-4 days – while soft coolers last 1-2 days. But hard coolers are bulkier and heavier.
• Soft coolers are generally easier to carry, fold and store when not in use. Whereas hard coolers have fixed dimensions that take up more space.
• Custom logo soft cooler bags are easier to personalize as the fabric can be printed or embroidered. Hard coolers limits customization to molded logos or stickers.
Top 6 Features to Consider
• Capacity: Consider how much space you need to pack snacks, drinks and food for your needs.
• Insulation Quality: Thicker insulation keeps things cooler for longer. Look at the R-value or thickness of the insulation.
• Design: Choose a style and colors that suit your personal taste and intended use.
• Zippers: Choose waterproof YKK zippers for bags meant for wet items.
• Straps: Adjustable and padded straps offer more comfortable carrying.
• Leakproof Liner: A liner prevents spills and leaks from ruining your bag.