Whether you're packing lunches for school or work, the right lunch bag can make a big difference. From keeping food fresh and cool to preventing messes and protecting against spills, your lunch container choice matters. Here are the best types of lunch bags for kids, adults, men and more.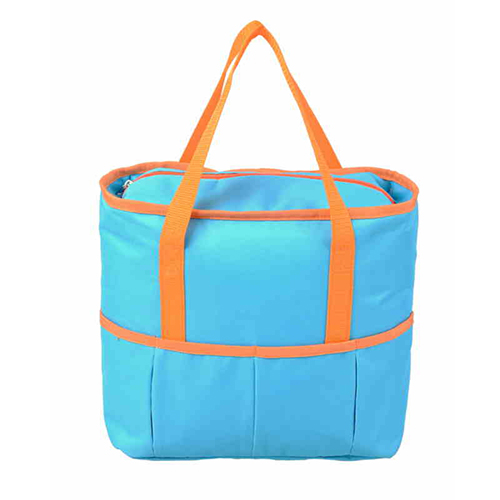 Lunch Bags For Kids, Various Of Types We Have To Know
For kids heading off to school, look for a fun and durable lunch bag:
• Character Lunch Bags – These themed lunch bags featuring favorite cartoon characters are a hit with younger kids. They come in designs like Paw Patrol, Frozen, PJ Masks and more.
• Insulated Lunch Bags – An insulated lunch bag will keep sandwiches, snacks and beverages cooler during the school day. Many feature handles, adjustable shoulder straps and wipe-clean exteriors.
• Waterproof Lunch Bags – Lunch bag for kids with a water-resistant coating or PVC lining help prevent leaks and spills from getting into your kid's lunch. They are easy to wipe clean after each use.
• Lunch Boxes – Traditional bento-style lunch boxes are another option, letting kids compartmentalize different foods to avoid mixing. They are available in bright colors and various character designs.
• Reusable Lunch Sacks – Simple mesh or nylon lunch sacks with large opening tops work well for older kids. They are lightweight, inexpensive and come in a wide array of solid colors and patterns.
Top 5 Lunch Cooler Bags For Adults
For taking lunches to work or on day trips, opt for an insulated lunch cooler bag:
• Soft Sided Cooler Bags – These versatile and lightweight coolers feature insulating foam lining to keep foods at a safe temperature for 4-8 hours. Many include shoulder straps, multiple pockets and wipe-clean exteriors.
• Hard Sided Lunch Bags- Made with rigid insulating walls, hard-sided lunch coolers offer the highest level of cooling performance. They are more durable but heavier and bulkier than soft-sided options.
• Tote Bag Style Coolers – In addition to boxy lunch bags, you'll find many insulated tote bag-style coolers which are often more stylish and less obtrusive. They are convenient for carrying other items in addition to your lunch.
• Backpack Lunch Bags – For those who commute by bicycle, these insulated backpack-style lunch bags offer the best hands-free experience. They provide cooling and storage while also leaving your hands free.
• Portable Lunch Boxes – Traditional hard plastic lunch boxes remain a popular choice for adults. They are durable, affordable and still provide function over fashion.
Meanwhile, for guys heading to work or school, or even men to the office, consider the following lunch bag types:
Insulated Messenger Bag Lunch Coolers
Messenger bag-style lunch coolers feature insulation foam and are designed to keep foods cool for hours. They provide ample storage in multiple pockets and usually have sleeves for carrying tablets and laptops. The over-the-shoulder design offers comfort and ease of access while retaining a classic menswear aesthetic.
Casual Slouch Backpacks
The casual, relaxed design of slouch backpacks makes them feel effortless and stylish for men. Many feature bright colors, water-resistant technical fabrics and minimal branding for an understated look. Padded shoulder straps and internal pouches provide comfort and organization for your workday lunch and items.
Durable Nylon or Canvas Tote Bags
Tough yet stylish nylon or canvas lunch totes appeal to a rugged sensibility. The weather-resistant materials and large oversized handles give them a durable, no-nonsense vibe that suits many guys. Simply wipe clean after use. Many feature organizational pockets for food jars, utensils and drinks.
Repurposed Gym Bags with Insulated Liners
If you already have a gym bag you like, add an insulated liner to transform it into a reusable lunch bag. Mesh pockets and compartments inside will provide spots to organize your lunch items separately. Simply remove the liner to wash and reuse your existing bag, avoiding wasteful single-use options.